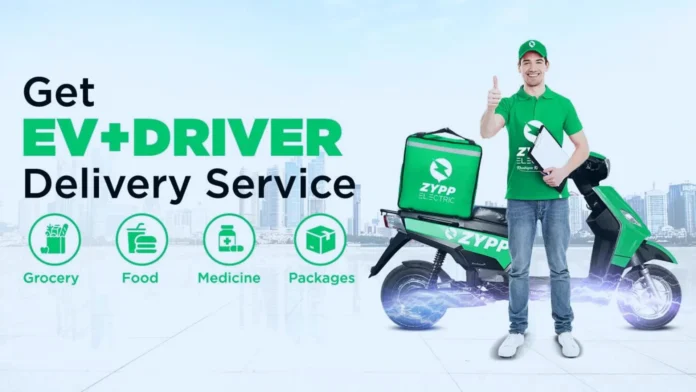 As increase in usage of vehicles leads to pollution many problems arise unknowingly. Many people want to start pollution less electric vehicles but a few are in line with E-Vehicle & its activities. Now Zypp Company joins the E-Vehicles club in 2017 to make carbon free Electric Scooters in India.
Basically these E-Vehicles are IoT enabled. Where you can track them and you can check the status of deliveries. To make deliveries carbon free as well as affordable to merchants of high level and low level people Zypp ensuring deliveries within 45 minutes of time. Over 1000+ delivery executives and 250 partners, and now Zypp Company was partnering with Rapido to make bike rides more available to customers.
In metro cities, reaching a destination with a heavy traffic along with high cab fares & petrol prices was common hectic issue for common man. Then E-Scooters will be best solution for current situation which makes common people affordable to reach destinations.
Advantages of having E-Scooters are:
1. We can avoid harmful gases & pollution which is a major issue.
2. It is a fuel saving product where it runs on rechargeable battery to reuse and helps in growing pollution free environment.
3. Pocket Friendly – where it is easy to buy and maintain with minimal cost.
4. Eco-friendly – Using rechargeable battery over fuels makes environment better.
5. Ensure Mobility – Ride sharing has enabled people to real their destination faster and makes transportation available to everyone with just a button click.

Zypp Aims at transporting the Logistic Industry while shaping the future of country though Electric & Greenery approach.

This Company Mission is to solve less than 4 km commute by reducing cars on roads in a sustainable way.
Working of Zypp?
Zypp E-Scooters are easy to Locate as it is suited with IoT.
If you want to register as a Rider then you can install "Zypp pilot" from Internet and upon singing in you will get notifications of the customers request for rides and for the faster delivery you can get navigation map for accurate routes later upon you can get payment updates after completion of the Rides.
If you are looking for Rides/Deliveries then you can Install the "Zypp Electric App (Mobycy app)" from play store Where you can Unlock E-Scooters just for Rs.5 with Re 1/min by scanning QR code. It provides an option to list your store in the app and can increase the sales & revenues which will be an added Advantage of some people.